OSHA to Ramp Up Heat-Related Enforcement and Inspections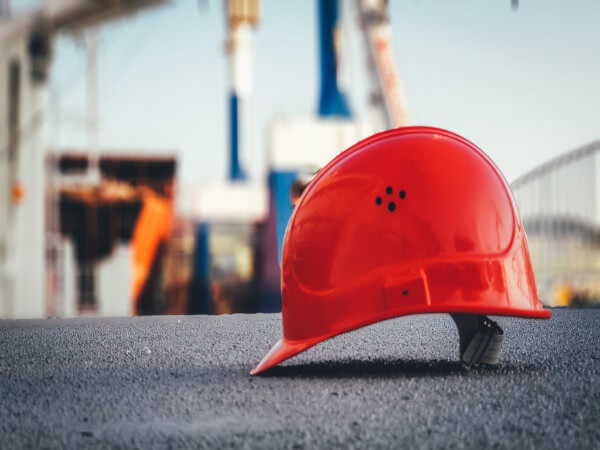 The Biden administration is calling for stepped up enforcement and increased efforts to prevent heat-related illnesses on the job.
As part of that initiative, the U.S. Occupational Safety and Health Administration plans to increase workplace enforcement and inspections, especially on days when the heat index is above 80 degrees.
"On days when a recognized heat temperature can result in increased risks of heat-related illnesses, OSHA will increase enforcement efforts," the agency says.
OSHA says it will also develop a National Emphasis Program, in which it will place temporary, intense focus on heat inspections. It also plans to develop a workplace heat standard.
Though construction is among the top industries affected by heat, the administration's plan is broad-based, also including indoor workers, as well as schools and nursing homes. It cites climate change as leading to extreme heat, which "is now the leading weather-related killer in America."
"Rising temperatures pose an imminent threat to millions of American workers exposed to the elements, to kids in schools without air conditioning, to seniors in nursing homes without cooling resources and particularly to disadvantaged communities," President Joe Biden said in announcing the initiative.
The U.S. Department of Labor reports that 43 workers died from heat-related illness in 2019 and 2,410 suffered serious injuries and illnesses from heat. The agency notes that heat illnesses are often underreported. With climate change, DOL says, those conditions will worsen.
OSHA has ordered its area directors throughout the country to do the following:
Prioritize inspections of heat-related complaints, referrals and employer-reported illnesses and initiate an onsite investigation where possible.Instruct compliance safety and health officers, during their travels to jobsites, to conduct an intervention or open an inspection when they observe employees performing strenuous work in hot conditions. An intervention involves providing the agency's heat poster and wallet card, discussing the importance of easy access to cool water, cooling areas and acclimatization.Expand the scope of other inspections to address heat-related hazards where worksite conditions or other evidence indicates these hazards may be present.
OSHA also calls on employers to intervene with its workers in extreme heat by requiring regular breaks for water, rest and shade; training workers on identifying heat-related symptoms and what to do when a worker suspects a heat-related illness; and taking periodic measurements to determine workers' heat exposure.
In October, OSHA plans to start the rulemaking process to develop a federal heat standard for indoor and outdoor workplaces.
The agency says the forthcoming National Emphasis Program on heat hazard cases will target high-risk industries and focus resources and staff on heat inspections.
"The Department of Labor, the Department of Health and Human Services, the Environmental Protection Agency and other agencies will work together to help ensure that the American people have safe and healthy working conditions, provide cooling assistance to homes and neighborhoods, and coordinate with state and local officials to bolster their resilience and address the impacts of this threat," Biden said.
Did you miss our previous article…
https://www.neiloganconstruction.com/?p=271